The All Purpose Salve is great for applying to minor skin wounds. It has a mixture of herbs that help with burns, bites, stings, and cuts, as well as strains, sprains, and broken bones. All Purpose Salve contains St. John's Wort, Comfrey, and Calendula.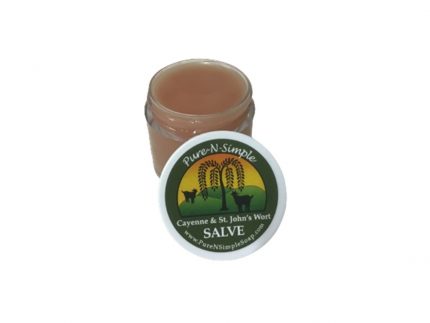 Used for relieving many types of aches and pains. St. John's Wort's therapeutic properties and the pain-blocking abilities of Cayenne make this a perfect remedy for pain relief.
St. Johns Wort herbal salve is a wonderful salve known for its many skin-soothing attributes. This salve is made with wild harvested St. Johns wort - sun-infused in olive oil that is thickened with beeswax and lavender essential oil added to it.