FEATURED CATEGORIES
Visit our shop to see amazing, handcrafted, & natural  products from our designers.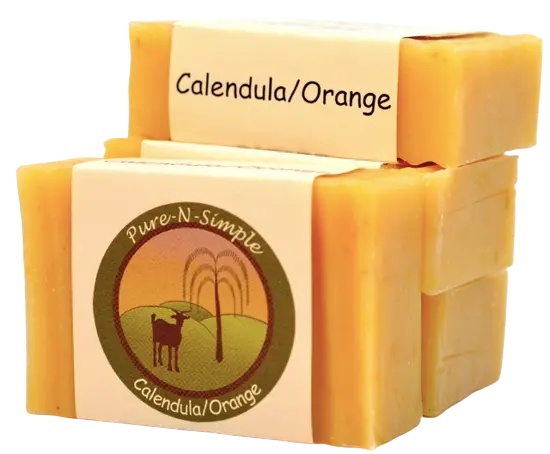 OUR BEST SELLING GOAT MILK SOAP!
Calendula /
Orange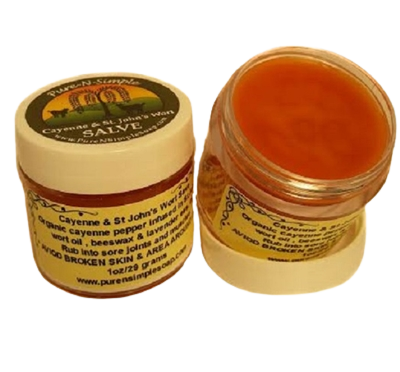 OUR BEST SELLING HERBAL SALVE!
Cayenne &
St. John's Wort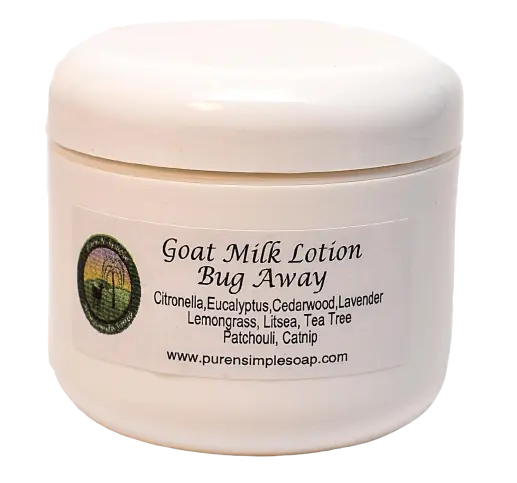 OUR BEST SELLING GOAT MILK LOTION!
Bug Away Lotion
4oz Jar
The All Purpose Salve is great for applying to minor skin wounds. It has a mixture of herbs that help with burns, bites, stings, and cuts, as well as strains, sprains, and broken bones. All Purpose Salve contains St. John's Wort, Comfrey, and Calendula.
Embrace the Pure-N-Simple way...
"Naturally Cleansing, Purely Refreshing"
Just A Stone Throw Away From The Vermont Border, Pure-N-Simple Soap Specializes In Handcrafting Goat Milk Soap The Old Fashioned Way In Their Farm House Kitchen.
Introduction: Discover the fascinating process of soap making, from the use of natural ingredients to the various techniques employed....
Introduction: Infused oils are a delightful way to enhance the flavors of your culinary creations or create natural skincare products....
Introduction: Discover the art of creating herbal salves at home, harnessing the power of medicinal plants to craft soothing and heali...